View below the wonderful people that help make up the Rylie's Smile Foundation team!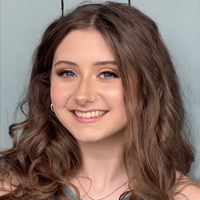 Rylie Maedler
At the age of 9, Rylie began assisting to change several Delaware laws to help pediatric patients gain safe legal access to medicinal cannabis. Rylie's Law was the first and given her name by legislators. In the following years with the help of the nonprofit she was able to assist in the addition of several more laws to ensure a more equal access for disabled pediatric patients. Some of theses include adding Access to Medicinal Cannabis for Patients on School Grounds, adding Severe Autism to the Pediatric Qualifying Conditions and the Pediatric Compassionate Use Law which allows specialists to recommend cannabis for a medical condition not on the qualifying list. Rylie continues her advocacy and speaking engagements internationally to help legislators, policy makers, patients, medical students and medical professionals understand the importance of pediatric patients having access to safe dependable alternative medications and for their physicians to be involved. She reminds decision makers of the many intricate hurdles pediatric families face to access legal alternative medicines and the stigmas patients must overcome. Thus far she has been able to assist in Australia, Hong Kong, Israel, South Africa and many of the U.S. states.
"I don't want any kid to ever feel like I did…that they will never have a normal life again."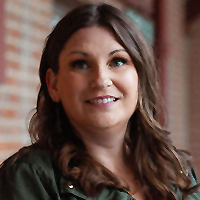 Janie Maedler
Janie has been involved in medicinal cannabis education since 2014. Her background in Ayurveda Techniques, Essential Oil & Aromatherapy, International Skin Care, Agricultural Practices and CO2 Extractions made the transition to the Endocannabinoid System and alternative medicines a natural transition. Janie and her family also have a cultivation and processing farm. This has been valuable in educating best practices for those wishing to participate in the alternative market in order to keep products safe and effective. Janie currently assists patient families with receiving educational courses that fit their needs, understanding the legalities of their state, advising on how to decipher product information and keeping alert to recent clinical research pertaining to alternative medicines.
"I do not want to ever look back and say I should have …"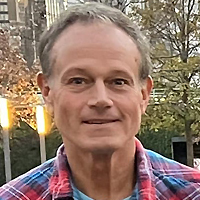 Sean Maedler
Vice President & Board Advisor
Sean Maedler has a Masters in Education and a Masters in Special Education. He has been a Special Education Teacher for the Cape Henlopen School District for over 20 years and still greatly enjoys being in the classroom with his students. When he is not in his classroom he can most likely be found at the family farm. Sean manages the health of soil and plants while taking in data to help us learn best cultivation practices for medicinal plants that are also hyper accumulators. Reducing toxins not only in our environment but also avoiding their presence in our products we use will be of benefit to all.
"I feel lucky to have my child healthy and happy. Her mission soon became my mission as I witnessed benefits achieved by many."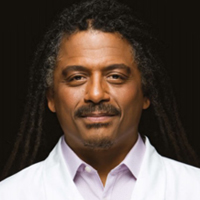 Dr. Reggie Gaudino, Ph.D
Dr. Reggie Gaudino oversees the genetics and scientific research division for Front Range Biosciences. Dr.Gaudino was formerly with Steep Hill, Inc where he oversaw all scientific research & development. He was responsible for building the cannabis genetics and research division at Steep Hill. The research team he directed at Steep Hill led to the development of GenKit ™, the first commercially offered cannabis DNA-based gender test, and subsequently the first commercially offered cannabis DNA-based CBD test. Dr. Gaudino has served as a genetics researcher with over 18 years of intellectual property experience in patent writing, management, and prosecution in fields as diverse as software and telecommunications to biotechnology and molecular genetics. Research from Dr. Gaudino has been peer-reviewed and published, leading to important new discoveries in medicinal cannabis. As an internationally recognized leader in the field of cannabis genetics, Dr. Gaudino has served as a patent agent at Sequenom, Inc. and has worked at four law firms focused on biotechnology, bringing a valuable and rare insight to cannabis research. Dr. Gaudino received his B.S. in Molecular Biology and Ph.D. in Molecular Genetics from the State University of New York at Buffalo and conducted four years of post-doctoral research at Washington University in St. Louis.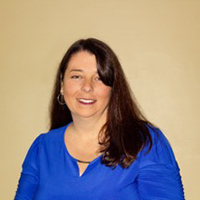 Kathleen Belfont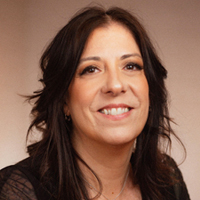 Andrea Peraza
Data Analysis & Board Advisor
Andrea has extensive experience in data analytics in the healthcare setting. She has led diverse projects including data capture, storage and forecast analysis. Designing and implementing key measurement reports for conveying metrics, monitoring service levels and attainments, identifying trends and performing root cause analysis. Andrea previously served as Chief Operating Officer of CSC Events, LLC, which pulled together cannabis industry experts, instrument manufacturers, testing labs, research scientists, medical practitioners and policy makers. In addition, Andrea earned a B.S. in Education from the University of Maryland and is certified in CO2 Extraction.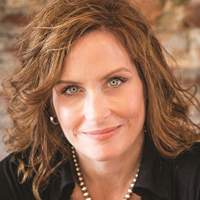 Leah Heise
Compliance & Board Advisor
Leah Heise is passionate about bringing diversity to the industry and ensuring that it grows compliantly, ethically, and with employee and end user in mind. Since graduating from The Catholic University of America, Columbus School of Law in 1994, Leah has specialized in General Legal Practice to include: Medical Cannabis Licensing, Medical Cannabis Business Regulatory Compliance, Business Formation, Business Strategy & Growth to name a few.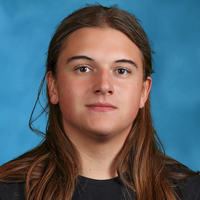 Gavin Maedler
Education & Board Advisor
Gavin helps to manage the foundation's fundraising efforts from the planning phases to making sure that everything is running smoothly on the day of an event. Gavin assists the foundation at many of the medical symposiums that Rylie speaks at. He has been extremely helpful speaking with families about his experiences and challenges of finding relief for his co-occurring conditions of ASD. Gavin studied Agricultural Sciences and is certified in CO2 Extractions to better educate and help our foundation and families in the future.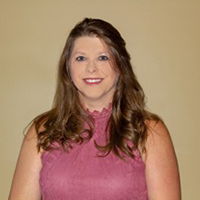 Dawn Wells
"I believe we all have a cure within us…it's called a smile and it's contagious. I want to spread it all over the world through Rylie's Smile Foundation!"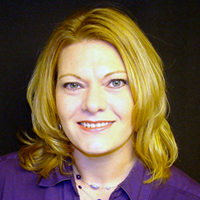 Maggie Fauver
Health Data & Board Advisor
Maggie is a registered health information technician (RHIT) who became certified in Cannabinoid Sciences in 2014. She has worked closely with state regulators and physicians to educate and ensure smooth implementation of numerous states' medical cannabis programs. Maggie has been a key presenter on cannabis at various speaking engagements where CME credits have been awarded, such as the Brain Injury Association & the American Association of Professional Coders annual state conferences.